GO AND MAKE DISCIPLES OF ALL NATIONS
The Go Team is a group of incredible people that have discovered their gifts and passions and are actively serving in them. From creating a welcoming first impression by serving on the Parking Team, to leading the next generation to Jesus by serving on the 5 Stones Kids Team —we are a group that advances the Kingdom of God and lives out the call to GO and make disciples of all nations.
Our team preps worship guides before the service starts and helps prep elements for First Sunday Communion.
Our team serves as the first impression for those coming to 5 Stones by welcoming people on and off the property and by providing a safe and efficient parking experience.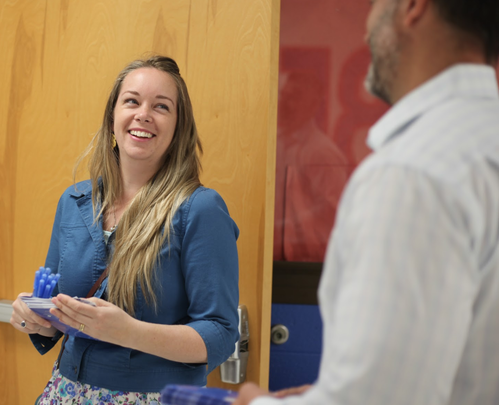 Our team welcomes people to 5 Stones at the front doors and hands out worship guides at the entrance to the auditorium.
Our team facilitates a powerful worship experience through vocals, instruments, and audio engineering.
Our team of men assists people to their seats, facilitates the offering, and helps maintain a distraction-free service environment.
Our team assists in the production of the overall worship experience, using lights, cameras, and other visual elements.
Our team ministers to children in our Grade School and Nursery/Preschool ministries through Bible stories, worship, prayer, hands-on activities and personal interactions.
Our team facilitates the check-in process in 5 Stones Kids to ensure children are cared for effectively and efficiently.
Our team helps students get connected to our 5 Stones Students ministry through Small Groups, retreats, and the Sunday morning middle school ministry.
Our team provides prayer covering for services, teams and ministries at 5 Stones Church.
Our team serves at church-wide events by setting up decorations and facilitating meals and snacks.
Our team helps make each environment enjoyable for our guests.
INTERESTED IN FINDING OUT MORE?
Fill out this form below, and we will get you connected to a team leader.